The Backline
March 20
@
12:30 pm
–
1:00 pm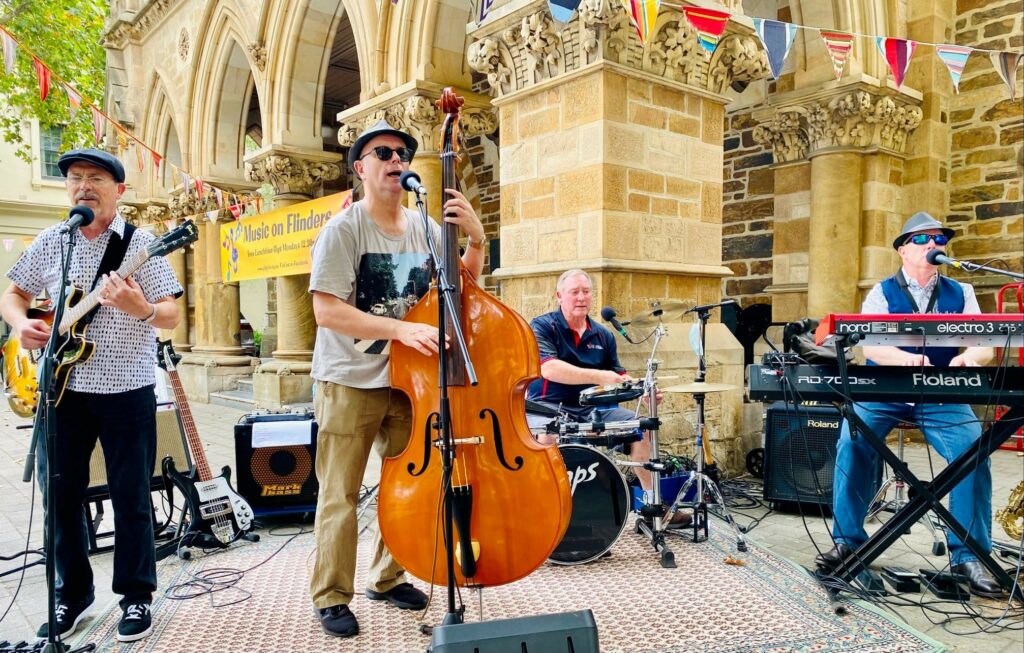 This week, Pilgrim Uniting Church's Music on Flinders program presents The Backline.
The Backline, featuring former members of Motown tribute band, Arthur's Blue Suit, play a great mix of Jump Blues, Soul and Rock 'n Roll that will get your toes tapping and your fingers snapping!
The Backline features Rory Mackinnon on vocals and keyboard, Bill Cornish on bass and vocals, Chris Hart on drums and vocals and Peter Farley on guitar and vocals.
Pilgrim Uniting Church
08 8212 3295