Prayer Vigil
March 15
@
6:00 pm
–
7:00 pm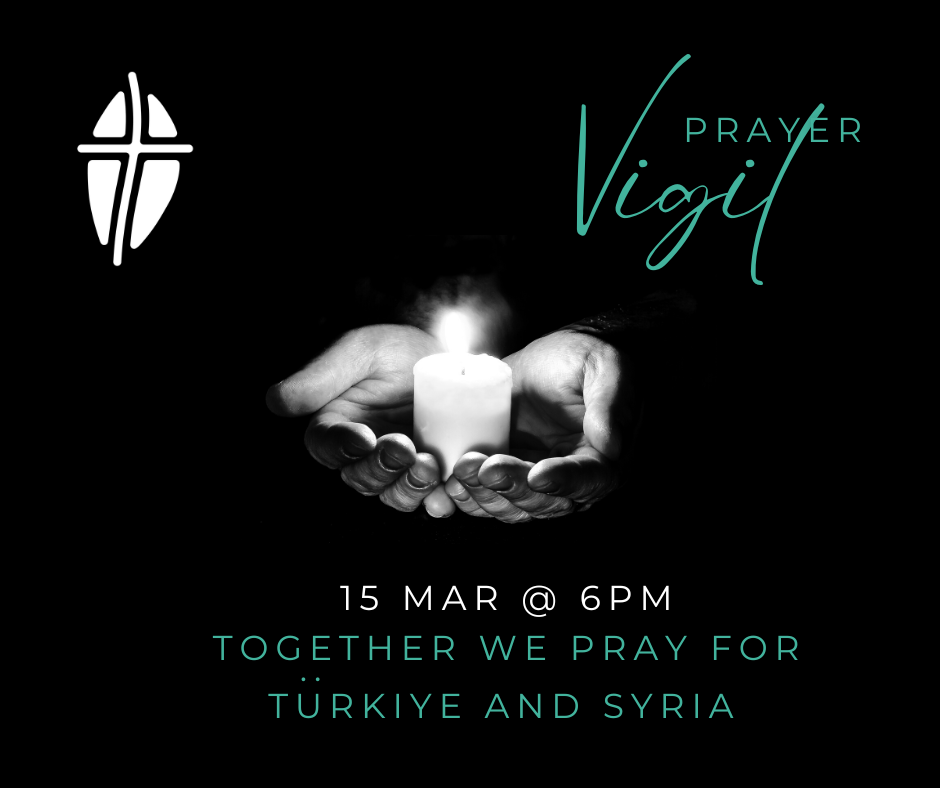 There have been a great many issues across our world that continue to adversely affect many people and places.
 
We particularly remember the Earthquakes in Türkiye and Syria where the death toll is rising daily, destruction of homes and communities, environmental damage and loss of habitats for fauna and flora across the globe through catastrophic earthquakes, storms and flooding, and continuing conflict and lament of so many who seek recognition, safety and to be heard.
 
We lament with the people and places who grieve.
 
To enable community recognition, and a space for solace and praying together,  an interfaith intercultural Vigil for all people and cultures has been arranged by Churches Together SA, Muslim Community and Pilgrim Uniting Church.

There will be an opportunity to donate to a UNHCR partnered Relief Agency for people of Türkiye and Syria at the Vigil. After the Vigil refreshments will offered with cakes and biscuits provided by the Muslim community. Volunteers would be appreciated with serving and pack up.
Pilgrim Uniting Church
08 8212 3295