Gene Phoa
April 17
@
12:30 pm
–
1:00 pm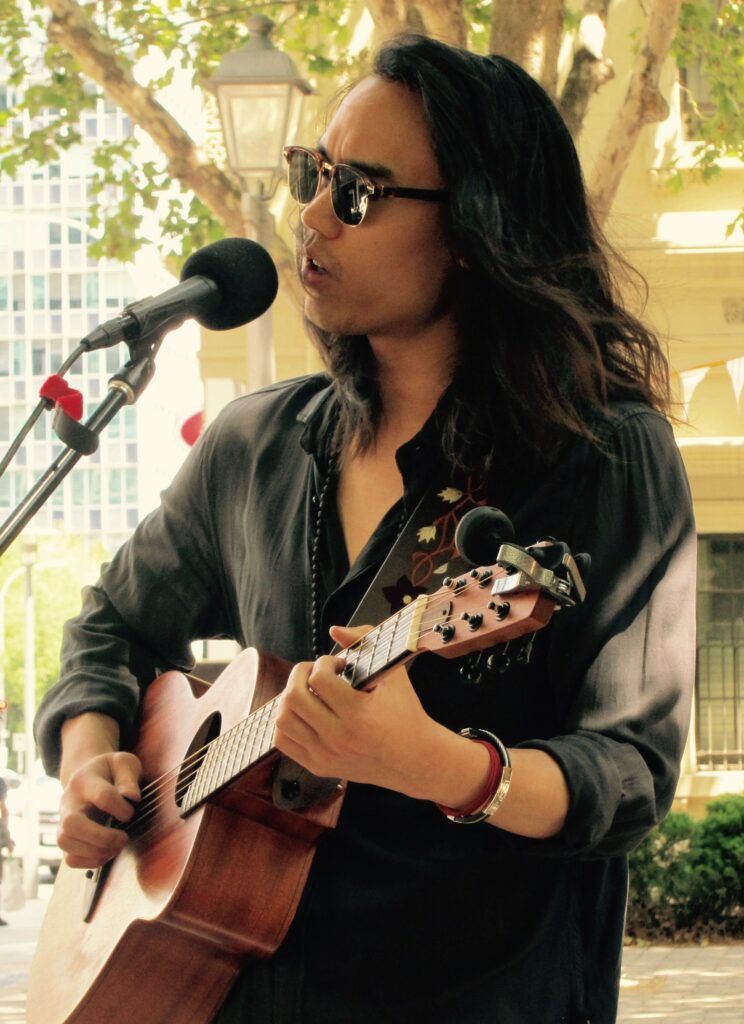 This week, Pilgrim Uniting Church's Music on Flinders program presents Gene Phoa.
Gene Phoa is an emerging alternative singer-songwriter based in Adelaide, South Australia. Pairing a luminous voice with infectious hooks and anthemic shots of truth, he transforms malady into melody to find the light within the human experience.
Classically trained in piano throughout childhood, Gene picked up the guitar in a teenage bid to emulate his indie/alt heroes. Moving to Sydney in the hopes of landing a job in the music business, he detoured into the worlds of PR, startups and advertising. That was, until he left it all to go backpacking and an impromptu open mic night in India reminded him that the stage was where he was supposed to be.
Despite falling ill while abroad, Gene stayed committed to learning all aspects of the craft and finds inspiration in the likes of the Arctic Monkeys and Panic! at the Disco. His original song "Folklore War" took out the lyrics category at the 2019 SCALA Festival of Original Music and he will be sharing his yet-to-be-released debut of works, "Young Love Days" – a collection of lovelorn guitar ballads for the hopelessly romantic.
Pilgrim Uniting Church
08 8212 3295