Buffalo Drive
April 3
@
12:30 pm
–
1:00 pm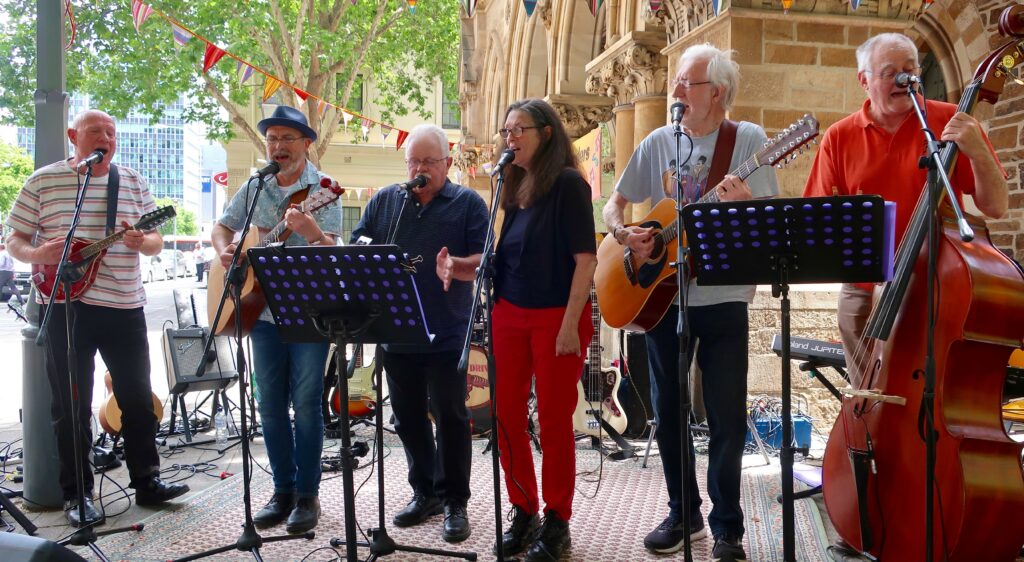 This week, Pilgrim Uniting Church's Music on Flinders program presents Buffalo Drive.
Life's been good to me' on Polydor climbed to #8 on the 5AD charts, which was pretty good for local rock/harmony band Buffalo Drive.

After winning the 1973 'Live Act' 5KA Rock Award at the Festival Theatre they toured South Australia city and country; Melbourne, Perth and Sydney; schools, churches, festivals, pubs and clubs.

They were together (6 piece then 4 piece) for 4 frantic years before they went their separate ways, often musical. Two members (Valdis and Hayden) have died, four are still alive and kicking – David, (Graham), Rodney (Bods), Vello and Rod. Buffalo Drive in it's revived format are joined by guitarist and singer Peter Farley and singer Georgina Nou.
Pilgrim Uniting Church
08 8212 3295