ANZAC Day Evensong
April 25
@
5:00 pm
–
6:00 pm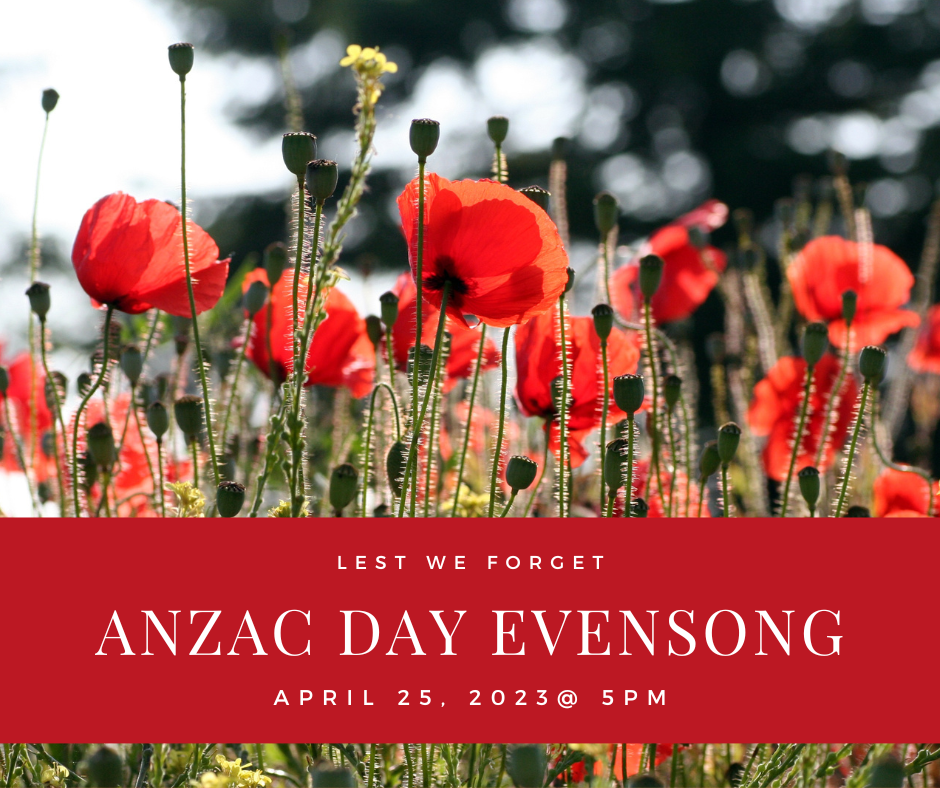 Take a moment to contemplate and remember with the serene beauty of choral song at Pilgrim Uniting Church's Special ANZAC Day Evensong this Tuesday.
This centuries-old tradition has evolved to become a service sung by our Minister and an ethereal choir of 25 accompanied by one of the largest organs in Australia.
Pilgrim's Evensong is usually held on the first Saturday of each month at 5pm and is a free service open to all members of the public.
Join us at our church at 12 Flinders St, Adelaide to be inspired, uplifted and surrounded by the joy of song.
Pilgrim Uniting Church
08 8212 3295